Spectralink CEO Celebrates Launch of Versity 92 Smartphone
By Doug Werking, CEO of Spectralink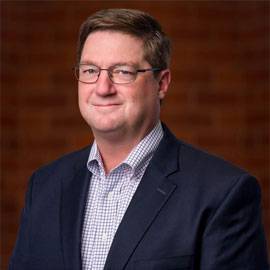 At Spectralink, we believe mobility is changing the way we work and live. We also believe in our determination to do extraordinary things. With the launch of our flagship Versity 95 Series enterprise grade smartphone in November of 2018, and with our recent launch of the Versity 92 Series enterprise smart phone last month, we are truly changing the game in the world of enterprise mobility solutions.
Driving Innovation Amid COVID Challenges
I am so proud of the incredible efforts that our Spectralink team did to bring the Versity 92 Series to market. In a year where innovation could have taken the back seat to hunkering down and playing it safe, our incredible global team pushed through to produce an amazing product.
In this COVID environment, we are seeing an increased interest by companies to invest in complete mobility solutions to ensure their frontline workers have the best possible communications tools at their disposal. From mobile hospital units being set up in non-traditional spaces to retail industries seeing a push for Buy Online Pick-up In Store (BOPIS) purchasing by their customers, the need for these reliable, durable tools to enable better patient and customer outcomes has become critical.
With the same ruggedness and durability our smartphones are known for in a more compact form factor and competitive price point, Versity 92 has expanded our enterprise product portfolio to provide a complete solution to meet the needs of any enterprise customer, no matter which front line they might serve. With our trademark best-in-class voice quality, integration with leading UC platforms, interoperability with enterprise-class Wi-Fi networks and support from our own mobile intelligence platform, AMIE, Versity 92 Series will enable workers across all verticals to get the job done with enhanced communication capabilities, increased productivity, and improved customer satisfaction.
Celebrating Our 30 Year Anniversary
This year, Spectralink celebrated our 30-year anniversary. We have been on the forefront of technology and a trusted advisor in the mobility space almost from the start, forming partnerships with incredible companies and servicing our customers with pride.  We don't just make phones – we enable excellence by empowering mobile workforces, and we are successful because of our people. Together, transforming tomorrow, and together, reimagining the future. I am excited to see what the next several years of innovation and collaboration bring us as a company and as a mobility industry.